As a recovering gearhead I would remiss in my Drum Geek duties if I didn't include some information on the stuff I punish on a regular basis. While I can't be bothered to itemize each and every thing I have (and it changes on a regular basis anyway) I can offer a quick run down of the stuff I'm usually pounding on.
Drum Kits 
Back when I grew up, the drum industry was a much smaller and simpler industry. The way my friends and I figured it out was this: Once you graduated past the no-name kits from Sears, big band drummers played Slingerland, weird jazz guys played Gretsch (and we never spelled Gretsch correctly), guys with money played Rogers and all the cool rock guys played Ludwig. I was a cool rock guy. 
So, for the most part, it was Ludwig then and Ludwig it remains today.
1964 Rogers. 
The holy grail of the vintage drum world. Nothing sounds like an old Roger kit, nothing. These are hard to find sizes (22/13/16) and condition (minty). These old onyx drum wraps have a tendency to crack badly over the years but this one is completely intact. This, along with my blue Ludwig kit, will be with me when I finally kick the bucket.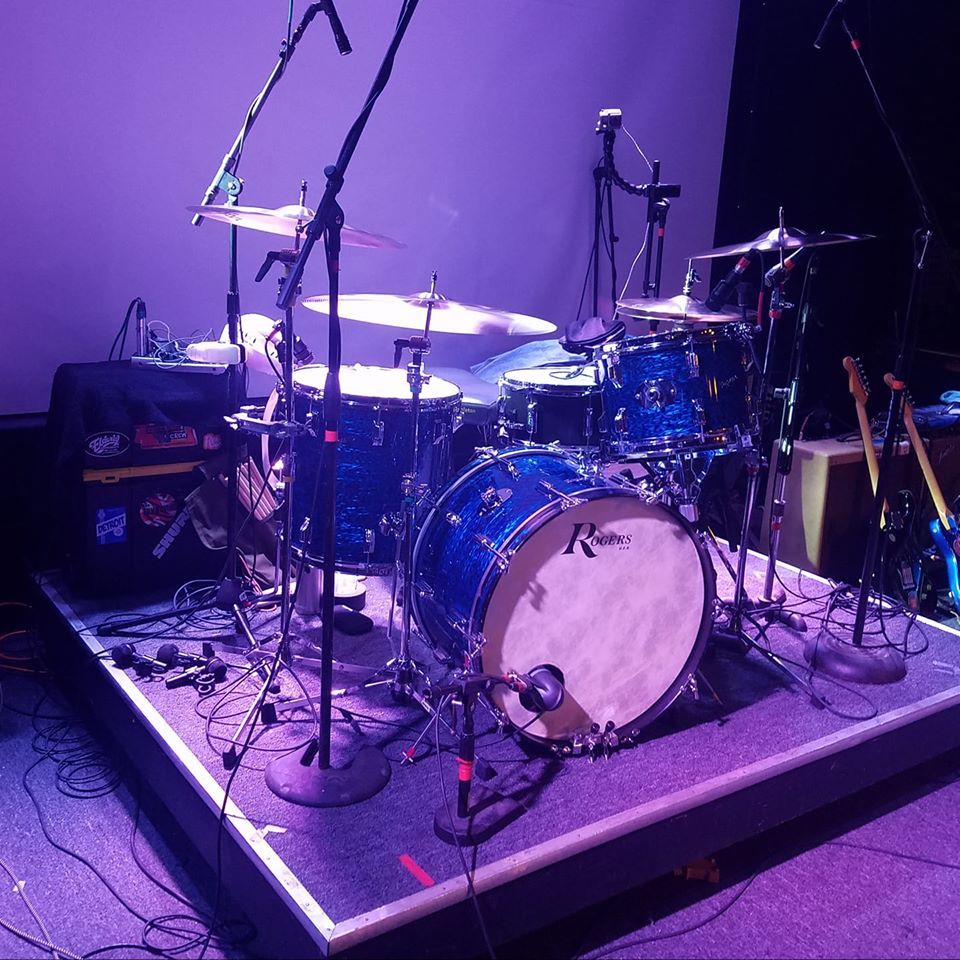 The Green Machine
My 'Rock" kit. Tons of punch, power and (dare I say it?) volume. Ludwig Classic Maple 14 x 22, 16 x 16, 9 x12 and occasionally 8 and 10" concert toms when I'm in that 70's mood. It goes to 11 and is none more green.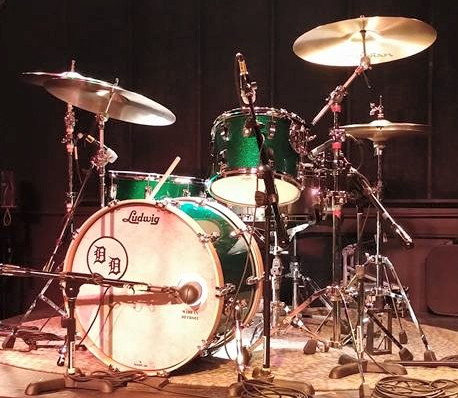 The Invasion Kit
This mid-60's Ludwig kit is one of "the good ones". Anyone familiar with vintage Ludwig drums knows how erratic the build quality can be and a lot of these drums were subjected to 50+ years of use and abuse so finding a good drum can be tricky and finding a good set of drums can be a lesson in frustration. Every drum in this kit is as good an example of Ludwig's salad days as you can get. Coupled with Zildjian cymbals from the 60's/70's and you can't help but bang out a few Ringo-isms when you sit behind these.

This is my desert island kit.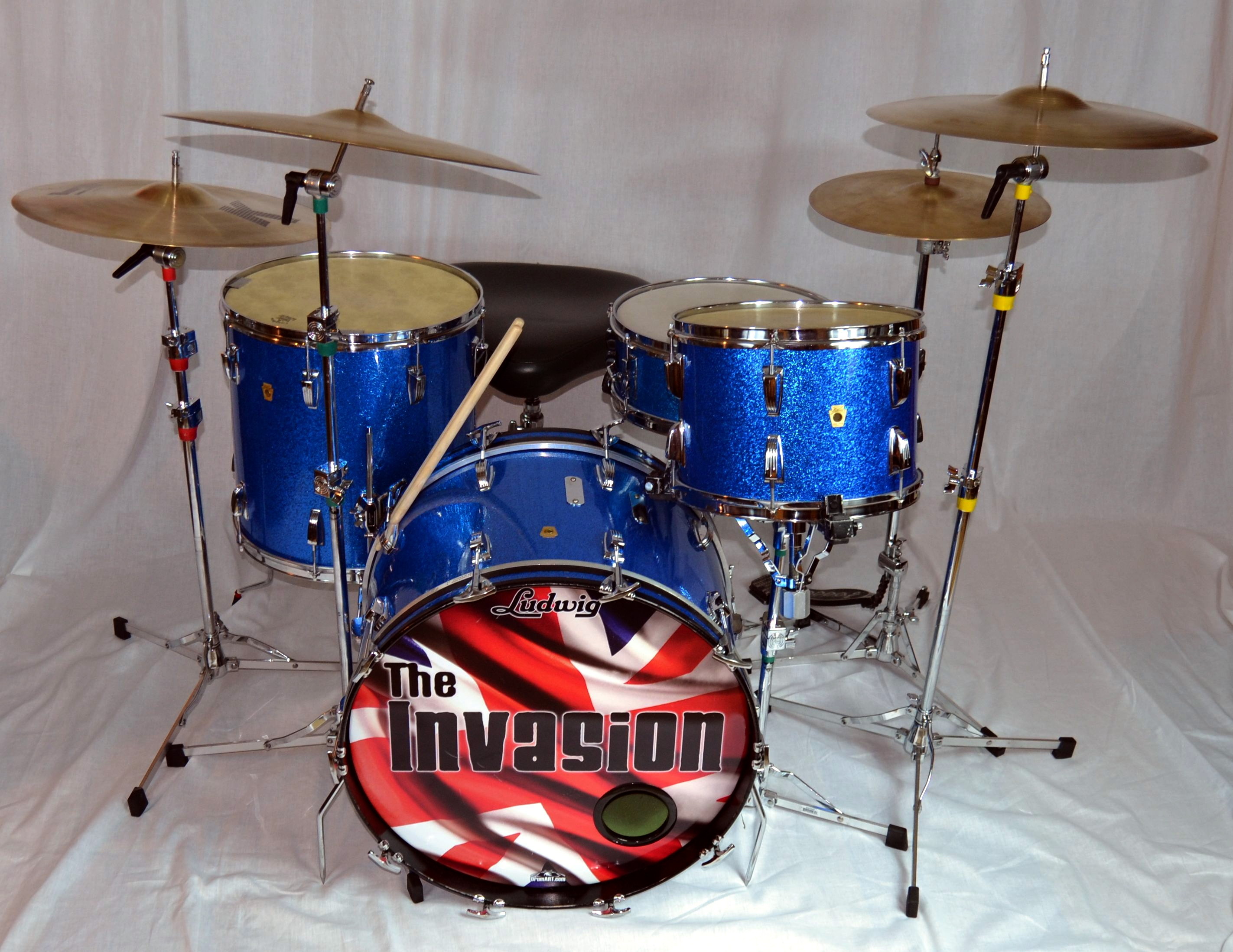 Ruby
Found at an estate sale and saved from certain doom, this 1965 Ludwig kit was in rough shape but the issues were from neglect, not abuse. A bit of elbow grease and a few parts and it was ready to go. The toms did make a trip out to California for some TLC from Bill Detamore at Pork Pie Percussion and now they sound great. I love resurrecting these old instruments and giving them another life. If only I could do that to me.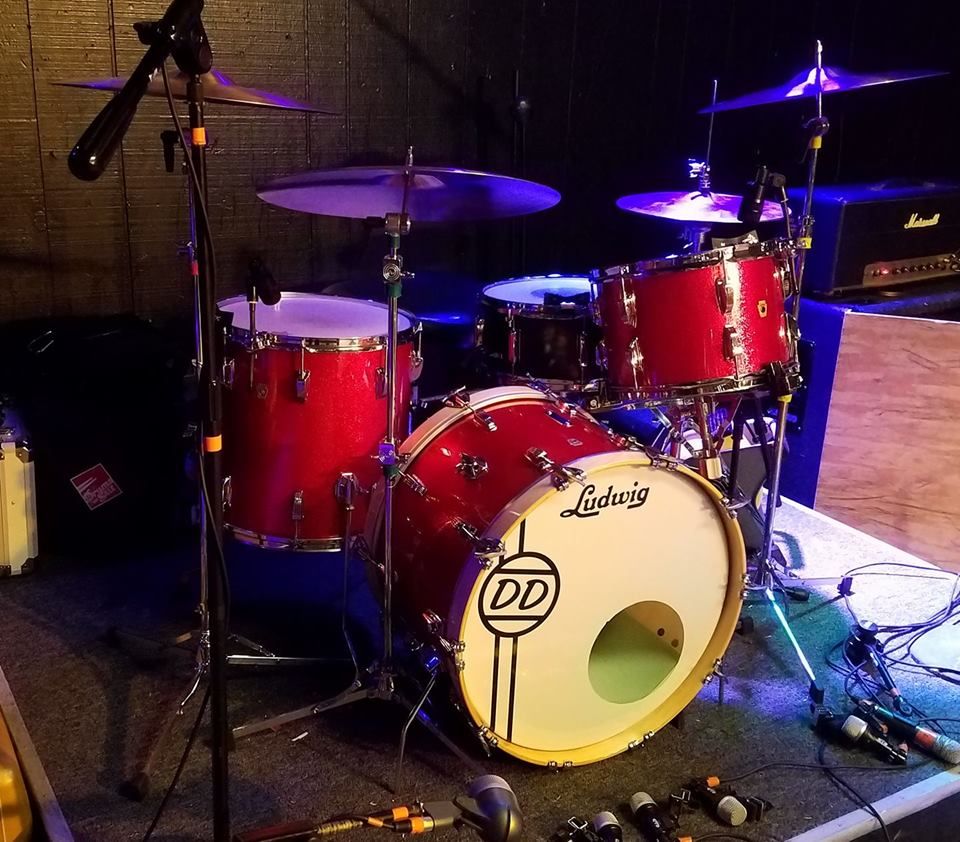 Ludwig Element SE "Pumpkin Spice"

Found at a local music store for low money. These are hard to find and they sound fantastic (cherry shells). A nice smallish kit for nice smallish gigs although they can roar like the big ones. 20/14/12, matching mic cables not included (or intended).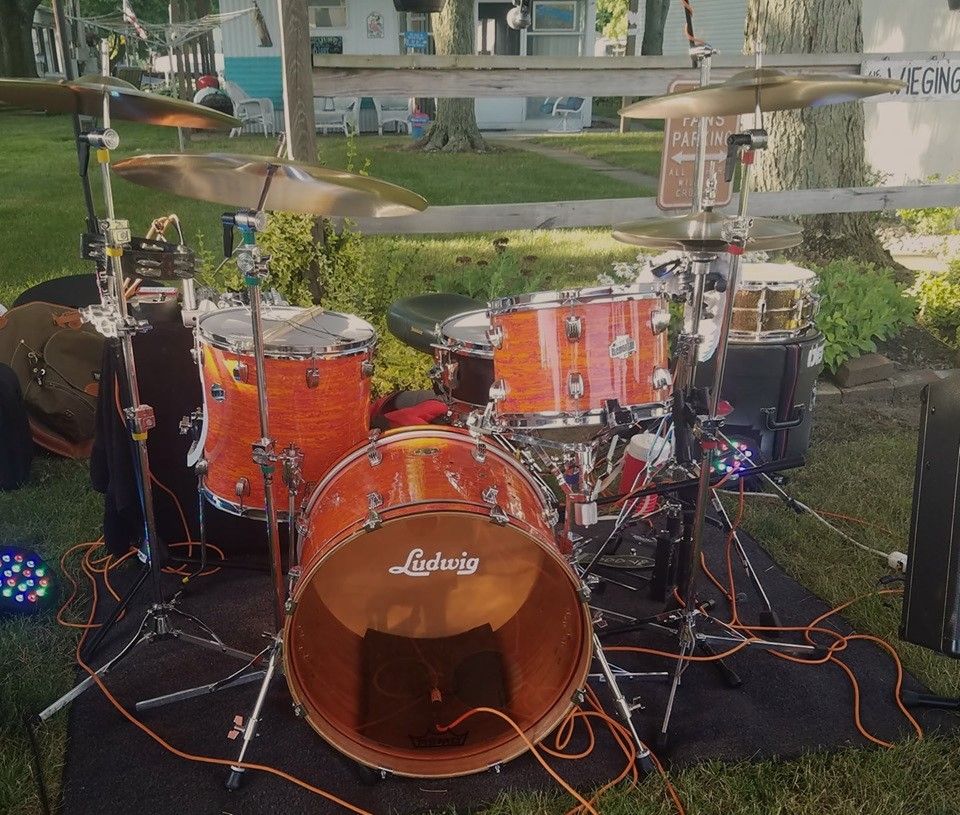 Snare Drums
In my opinion, THE most important voice in your drum kit. A good, musical drummer knows how to exploit all the sounds available in one good snare drum. I'm trying hard to reign in my snare drum collection but still, I'm a sucker for a quirky, cool snare drums. Old six lug sleepers are my current favorites but every drum onmy shelf is a gem.

As of this writing the arsenal includes a variety of Ludwig, WFL, Dunnett, Beier, Pork Pie and George Way. This is always and eternally subject to change.

UPDATE 2018

Over the past few months I kept hearing about these Beier Snare drums. It seemed that everyone who had one raved about the things. James Beier opts to fly under the radar a bit and it seems that good word of mouth is a great marketing tool for his products. Let me add to that now. 

My first Beier was the 5.5x14 model and I was so knocked out by this drum I purchased a 6.5x14 a couple of months later. Shelling out $500.00+ for a new snare drum was not in my plans since I've been trying to purge gear and I've had great fun finding inexpensive sleeper snare drums such as my Ludwig Pioneers. But after playing the 5.5 for a while spending another five bills for the 6.5 was a no brainer. And really, that's not that expensive for a boutique snare drum especially when they work as well as these do.

So, what makes these deceptively simple looking drums so special? Tone and plenty of it, especially that nice, full mid-range that gives these drums a big helping of heft. And, unlike a lot of snares, that tone doesn't disappear when you play softly.
If you're looking for a great drum to add to your kit, check out these drums. They aren't easy to find (Fork's in Nashville has a nice inventory of them) but the Beier web site has a lot of information that will help you decide if they might be a good fit for you.    

Beier Snare Drums Web Site